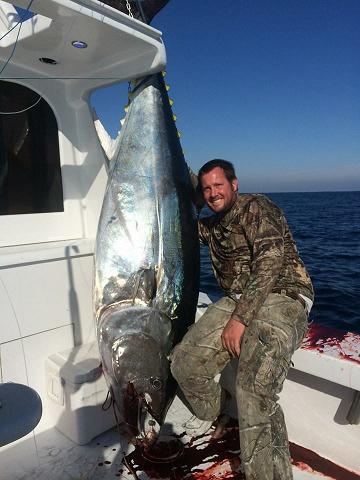 Captain Jake Hiles has been a professional fisherman for nearly his entire adult life. He began fishing as a young child and his passion for fishing as a kid lead him to become a very skilled charter boat captain as an adult.
Captain Jake worked his way up the ladder as a mate with various commercial and charter fishing operations and eventually was able to get his own boat and start his own business.
The current Matador boat is captain Jake's second boat with the business and he has had this boat since 2008.
Captain Jake has worked in a number of fisheries and has fished all over the world from Alaska to Costa Rica in the Pacific Ocean and Maine to Venezuela in the Atlantic ocean and many places in between.
His home and family are in Virginia Beach, he grew up and spent most of his life in Virginia beach, and he knows Virginia Beach and its waters better than anyone.
The waters off Rudee Inlet are Captain Jake's back yard, and he can catch fish there as good as anyone- whether it be tuna and marlin, or stripers and cobia, he knows all there is to catching fish in Virginia Beach, and has the paperwork and resume to prove it.
Captain Jake is recognized by the state of Virginia officially as both an expert angler and a master angler. Captain Jake also holds a US Coast Guard captains license.