Welcome to Virginia Beach Sport Fishing aboard the Fishing Charter Boat Matador. Our Virginia Beach Fishing Charters offer Inshore and Offshore fishing for Tuna, Marlin, Stripers, Shark, And Mahi.  Located at Rudee Inlet, at the south end of the Virginia Beach Boardwalk.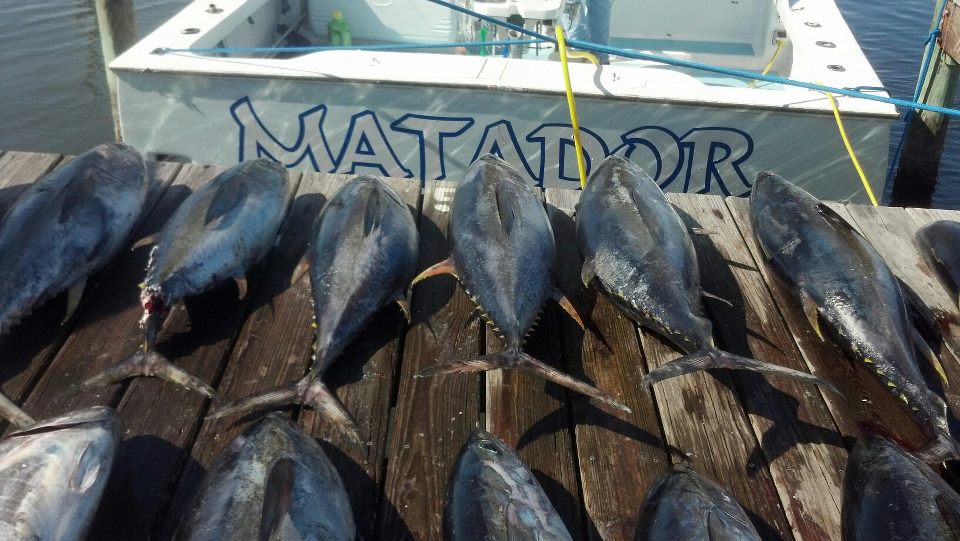 When your looking for a deep sea, inshore or wreck fishing trip, Captain Jake Hiles can give you a trip you'll never forget.

Our Home Port is the famous Mid-Atlantic fishing region. The beautiful waters off of Virginia Beach are perfect for Offshore and Deep Sea / deep drop fishing. It doesn't matter if you're a seasoned angler, or a complete novice.  Everyone in the party has a great chance of catching something. It doesn't matter if you're a seasoned angler, or a complete novice.

The Gulf stream fishing fans love the reel-screaming action. There's no feeling like a mighty fish taking the bait. The rod bends as a marlin, sailfish or tuna zips off yards of line. Your angling skills will be tested to the limit.

If you are a novice fisherman, don't worry , Captain Jake will be there to help at every turn. After all, there's nothing better than hands-on learning to gain experience!


Fish Species off the Virginia Coast
The Virginia Mid-Atlantic fishing region is perfect because our charters can catch both fish from the North, and the species that migrate from the South.

Below are just some of the species we catch off of Virginia Beach.
Blue Marlin - White Marlin - Bluefin Tuna - Yellowfin Tuna - Dolphin - Kingfish - Swordfish - Wahoo - Black Drum - Red Drum - Grouper - Jacks (Amberjack and Crevalle Jack) - Sea Bass - Striper (Striped Bass, Rockfish) - Tilefish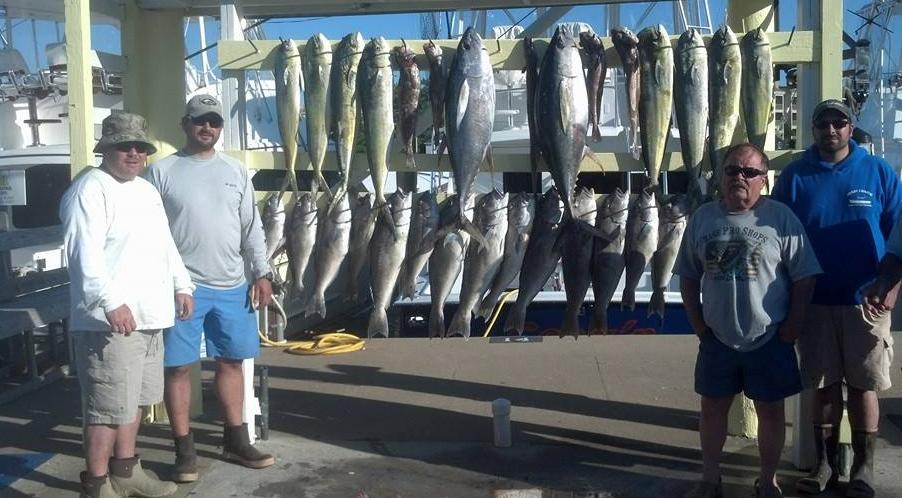 VA Beach Family Vacation Fishing Fun!
Our Virginia Beach Fishing Charters are family friendly and provide a fun and safe environment for even younger children.
If you're visiting Virginia Beach on vacation, add some extra fun by taking the kids charter fishing!
With kids aboard, we can fish closer to the beach. There are lots of bottom-dwelling fish species out there for smaller children to see and catch if they want to.

If you just want to get on the water, we can take your party on a charter cruise along the Virginia Beach boardwalk. If your vacation is during a holiday weekend, we can watch holiday fireworks from the water.