Welcome to Virginia Beach Sport Fishing aboard the Fishing Charter Boat Toro. Our Virginia Beach Fishing Charters offer deep sea, inshore or wreck fishing trip, Captain Jake Hiles can give you a trip you'll never forget.
Are you coming to Virginia Beach on vacation? Have some free time on a business trip? Looking for something fun to do with the family? If you are in Virginia Beach and looking for something fun to do, go fishing.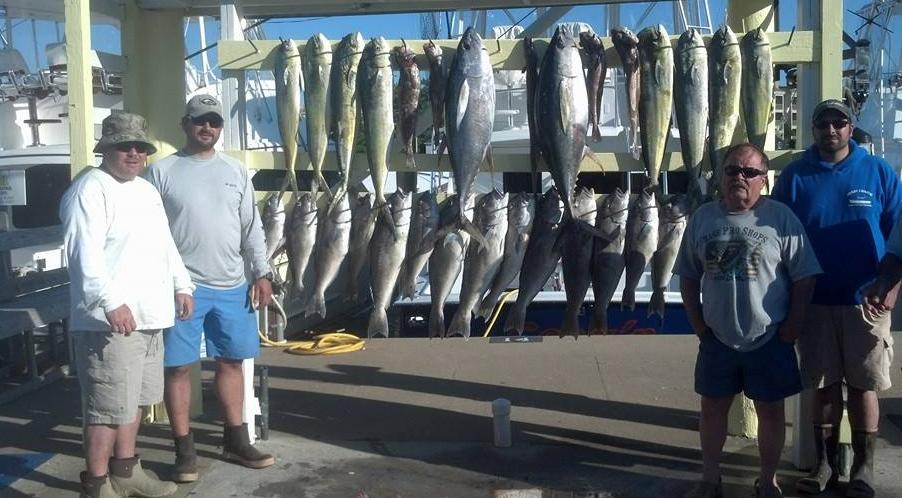 Virginia Beach is located beside some of the world's greatest fishing grounds and whether you are an experienced fisherman or looking for your first time on the water, Matador Charters has the fishing trip you are looking for. Charter fishing from Rudee Inlet at the resort strip in Virginia Beach for more than a decade, Matador Charters offers inshore and nearshore fishing charters aboard the fishing vessel "Toro".  The 35 foot "Toro" is designed for and perfectly suited for inshore and nearshore fishing in Virginia Beach and we offer family and kid friendly 1/2 , ¾, and full day inshore and nearshore charter fishing trips in the Atlantic Ocean and Chesapeake bay. Whether you want to get a picture with a shark you caught, fill the freezer with sea bass, flounder, or striper, go sight fishing for cobia and giant redfish, go light tackle fishing for spadefish, troll for blues and mackerel, or just get on the boat for a couple hours and catch whatever will bite, Matador Charters has the charter fishing trip you are looking for.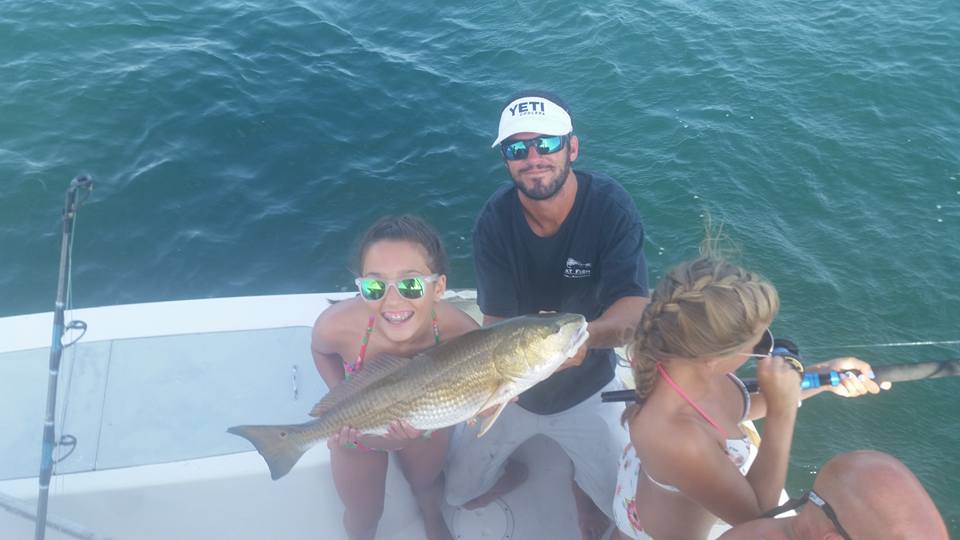 Matador Charters is happy to be family friendly and takes pride in offering a fun, safe, experience for children, or if you'd like to get out with the guys to drink a couple beers and see who can catch the biggest fish, we offer the charter fishing trip you are looking for!

 Virginia Beach has excellent fishing for sharks and many groups that come to Virginia Beach enjoy taking charters to fish for sharks. With over 20 years experience charter fishing in Virginia Beach, Captain Jake has caught tens of thousands of sharks. Whether it's taking kids out to catch and release a small shark on an inshore trip or going out with the guys to battle a sea monster shark, Matador Charters has the trip for you. Click here for more information about Virginia Beach shark fishing charters.  READ MORE HERE